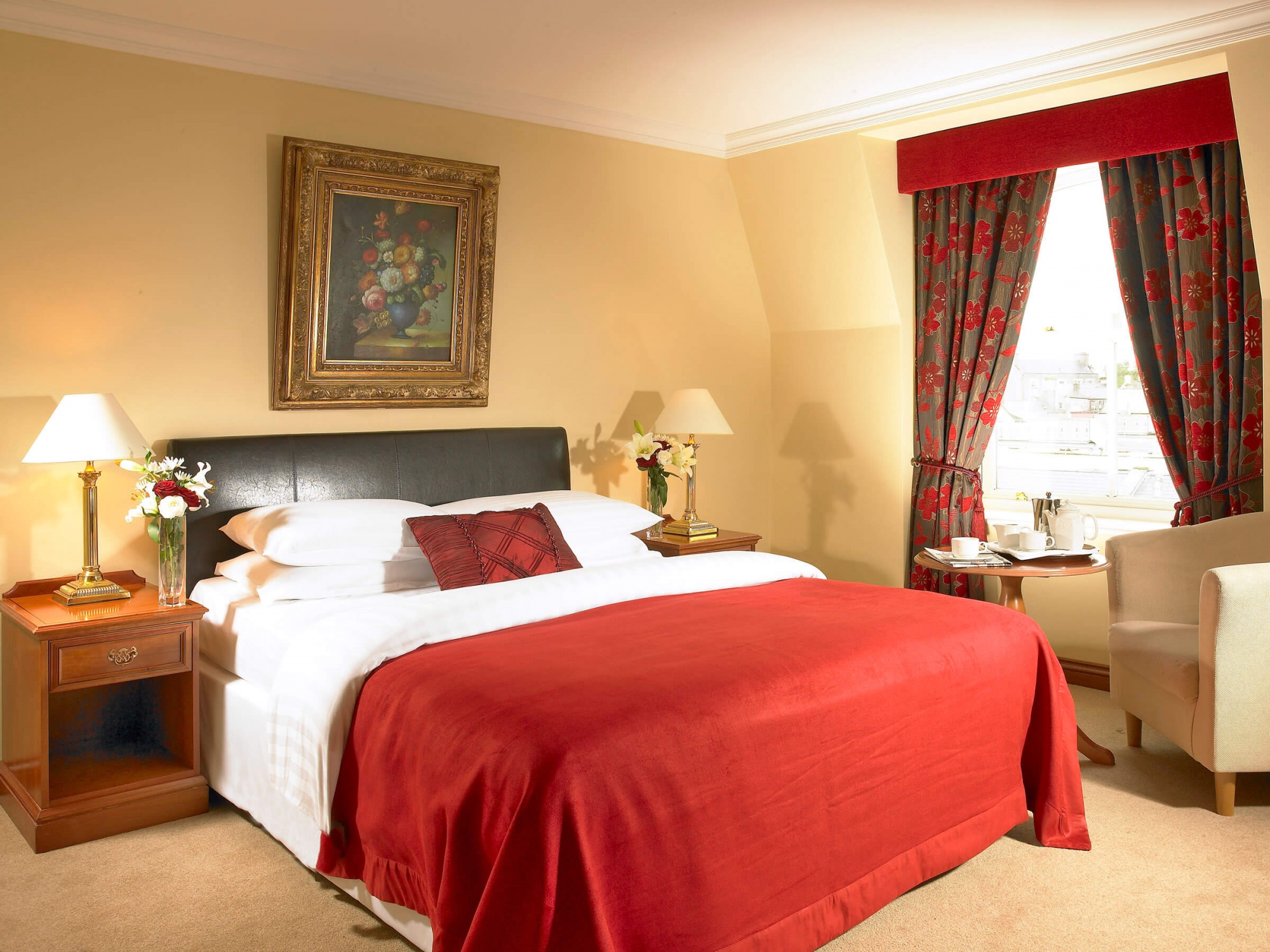 Warmth and comfort are reflected in the decor of our bedrooms. The suites are air conditioned as standard and have all the trimmings you would expect from a luxurious four-star hotel. Our rooms are spacious and combined with a traditional and homely feel offer all the modern commodities to make your stay enjoyable.
Room service is available 24hrs per day, there is ample free parking & internet is found throughout the building.
Our experienced team are more than happy to help with any extra requirements you may need & will be only too pleased to help tailor make a hotel package to suit your needs.