As we approach the end of October, we're one step closer to all things bats, ghouls, ghosts and pumpkins. Halloween is soon upon us, so we've compiled the ultimate guide to carving the mighty pumpkin.
Once you've chosen your pumpkin it's time to get stuck in and create the creepiest jack-o'-lantern the world's ever seen…
1. Place the pumpkin on a tea towel so it doesn't slip, then carefully cut the crown off the pumpkin.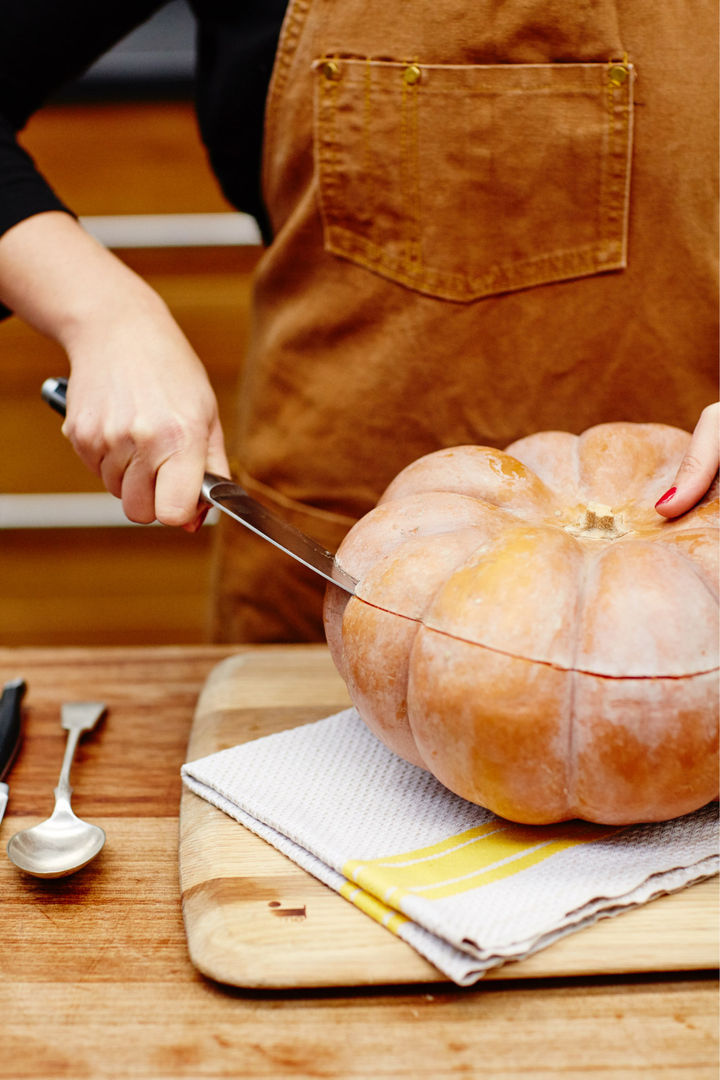 2. Use a large metal serving spoon to scoop out the seeds, fibres and flesh of the pumpkin. Be sure to save the insides for later as they'll come in handy to make a lovely soup or sweet treat.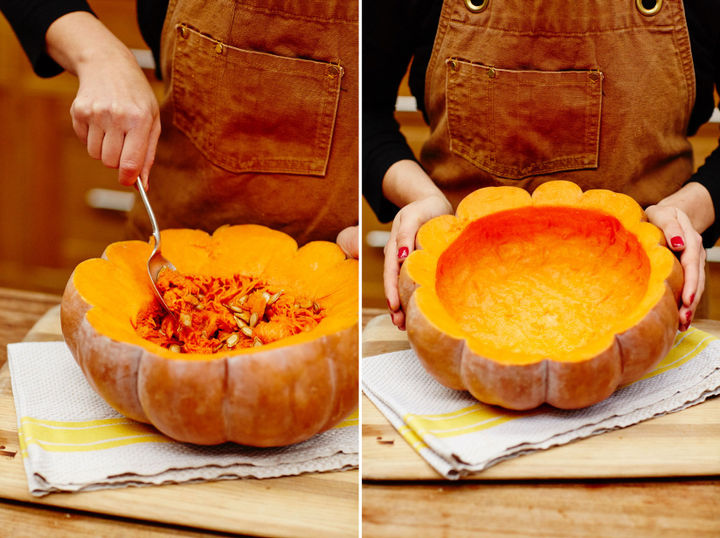 3. With a marker pen, draw an outline of a face on the pumpkin.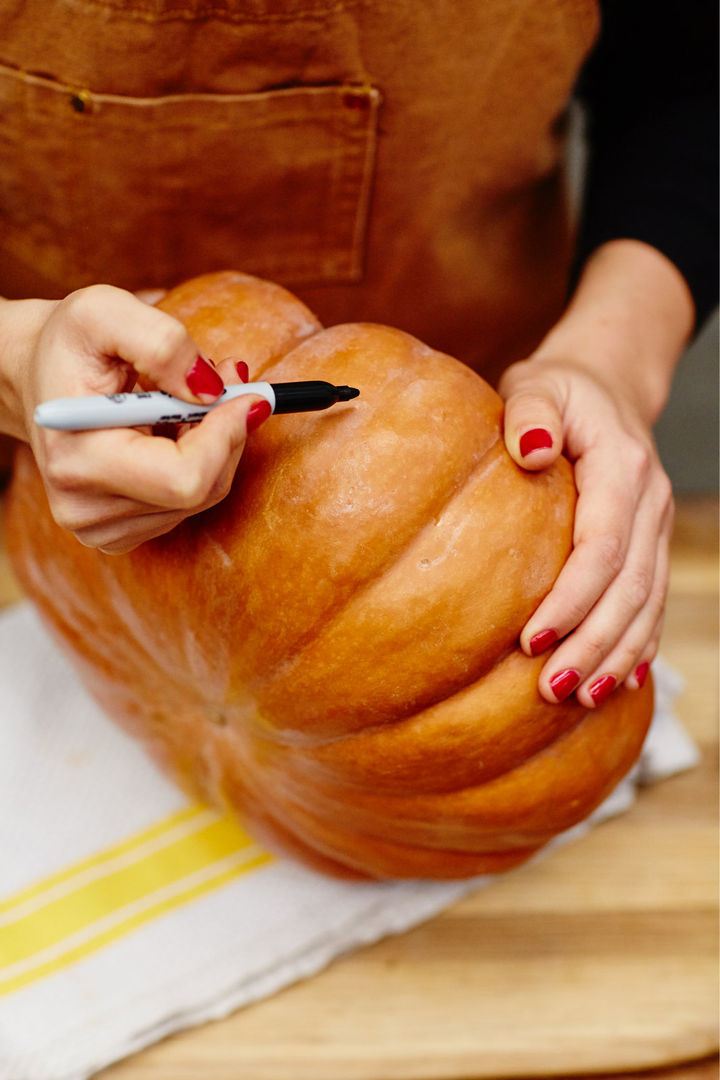 4. Use a small knife to cut out the eyes, nose and mouth. A smaller knife allows better precision and control, but always cut away from you in case the knife slips.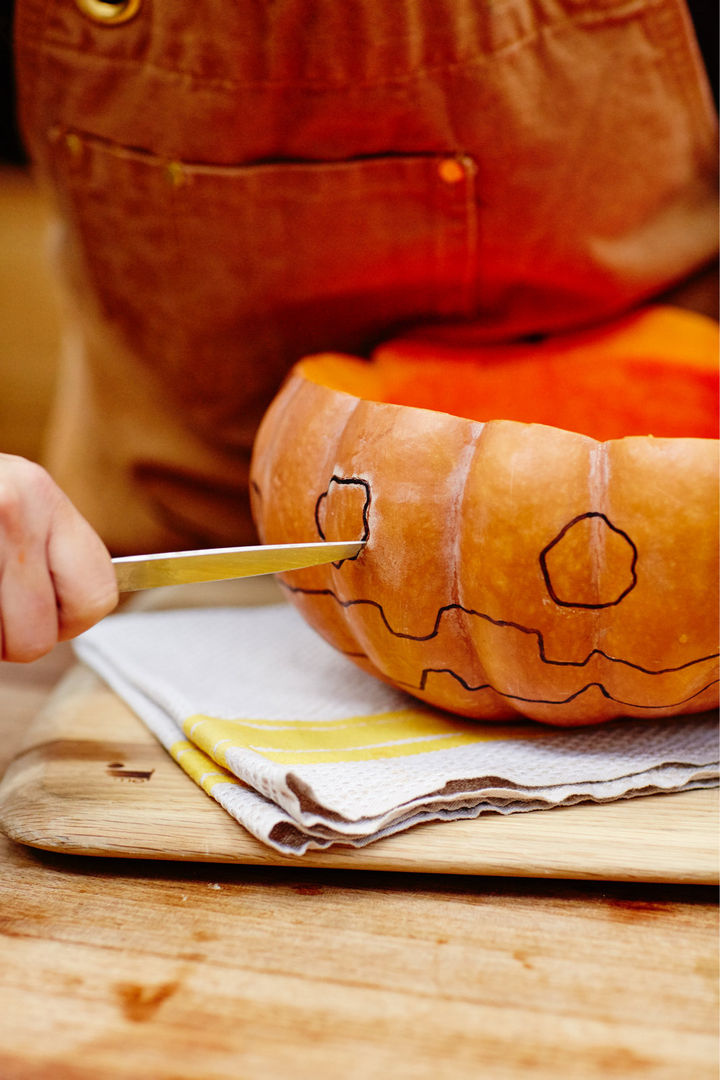 1. 5. Pop a tealight (or two) inside the pumpkin, light it and replace the crown.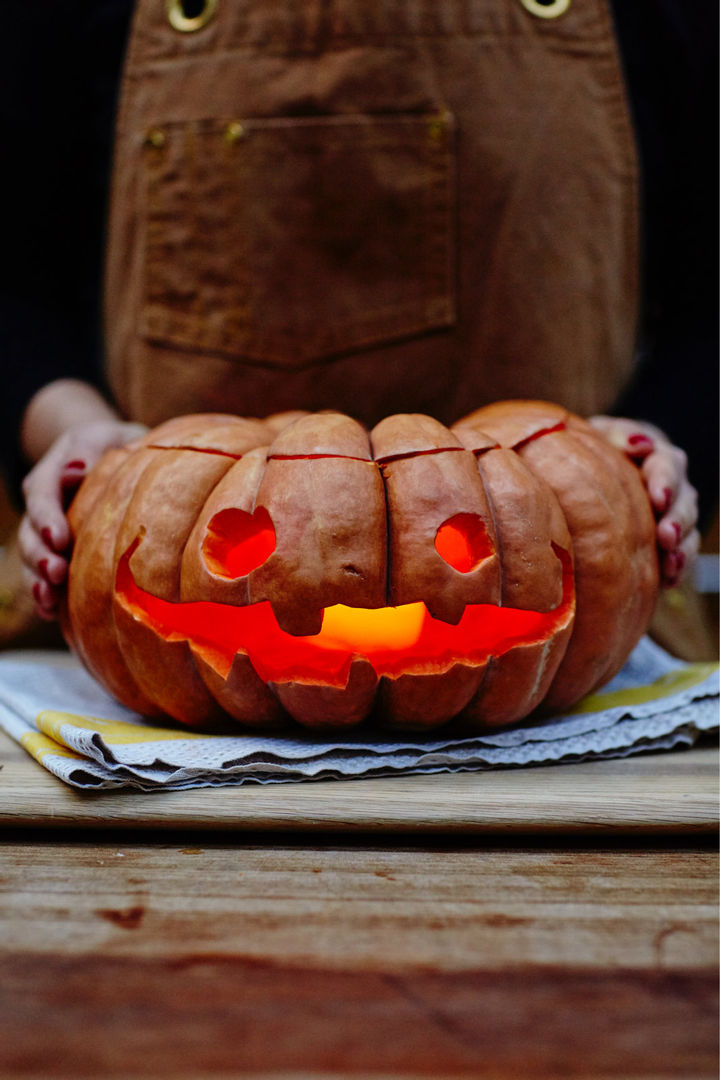 1. Stand back and enjoy your creepy creation.